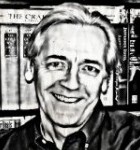 The Budget Status Report and Public Forum was the first item on the agenda for Monday night's Town Council meeting. Town Manager Roger Stancil was there at the microphone to update the council and residents on his staff's work to fashion the fiscal 2011 town budget. Only the town had neglected to get the status report out to residents beforehand so they could show up at the meeting with the information needed for a true public forum.
Not much to a forum if you take out the information. What happened to the notice on Stancil's budget update? I checked the town Web site at 5:30 p.m. Monday, and there were no documents to read to prepare for his presentation.
Catherine Lazorko, the town's information officer, sent this on Tuesday afternoon in response to a question about the lack of information before the meeting: "We apologize for the delay in posting the Town Manager's budget status report to the website. It was sent as a link in the e-news that was issued http://www.townofchapelhill.org/index.aspx?recordid=1690&page=22 yesterday." The e-news was sent at 10:09 p.m., more than 3 hours after Stancil gave his report.
A day late and a dollar short, if you ask me.
It will be an interesting budget, and in some respects the town will need all the help it can get, both fiscal and mental. Stancil told the council his budget will maintain the current level of services without a tax increase. The town will use budget savings, a dip into the fund balance and no increases in department budgets. Stancil said the budget will be pretty close to fiscal 2010 levels, that is, General Fund appropriations of about $48.9 million and total town expenditures of about $82.9 million.
One bit of budget drama: Stancil is keeping his fingers crossed that the county, which is in dire budget shape and is looking for every dime it can find, doesn't switch the way it distributes sales tax money from per capita to an ad valorem system to save the county some money. That would be very bad news for Chapel Hill, which would have to make up $2.5 million.
Once again we find this council dealing with an issue of transparency. Budget preparation should be something that residents have a role in beyond just forking over the tax dollars that support the town. It's hard to have a public forum if there's no information available to the public. It's difficult to study and comment on data if the data isn't available. The town has a responsibility to get that information out in a timely manner. Now we've lost an opportunity for public feedback on how the town will spend taxpayers' money.
If the council never intended to have public input on the manager's budget work, then it should have been more up-front with taxpayers. There will be a few more meetings at which the town budget can be discussed by council and staff before a planned approval date of June 7. But the next public hearing isn't until May 19. The Manager's Recommended Budget is scheduled to be provided to the Council on May 10, and budget adoption is scheduled for June 7. Looks like there will not be much public input this year.
–Don Evans