A participant at the downtown talk last week noted the irony of his neighbor who worked for an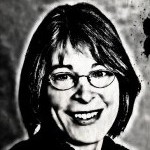 environmental concern commuting to Raleigh every day. The man wondered why his neighbor didn't just move to Raleigh. From my viewpoint as a parent, the answer is simple: the schools. Wake County's are in turmoil; Chapel Hill-Carrboro's are among the best in the state.
Why?
Of the 10 elementary, four middle and three high schools in the Chapel Hill-Carrboro City Schools, none is a dud.
State law gives school boards wide discretion in assigning students to schools, said Mike Kelley, chair of the CHCCS school board, but federal law limits the use of race in school assignments. A few years ago, the CHCCS removed race as a factor in school assignments, and instead considers socioeconomic status, student achievement and travel distance/time.
CHCCS does use busing to achieve balance, but the bus rides are the shortest in the state. Kelley guesses that about 10 percent of the students bused to schools that are not closest to their home are bused to achieve balance. The majority are bused because the school closest to their neighborhood would be over capacity if their neighborhood were added to its rolls. The balance isn't perfect, Kelley said, but achieving better balance would require busing more students or busing them farther and perhaps adding the expense of more buses.
If CHCCS were to merge with Orange County Schools, the balance would be much more difficult to achieve.
CHCCS families can feel more invested in their children's school than can families in Wake County schools. Redistricting in CHCCS happens no more frequently than every three years, unless a new school opens or some rapid, unanticipated population shift occurs. Students in grades 3-12 that move from one district to another are allowed to stay in their former school through the last grade of that school.
CHCCS has a preponderance of parents who are strongly motivated to make sure their children go to college. That translates into peer pressure to excel academically.
Many CHCCS parents have the freedom to volunteer in the schools, either to help with extracurricular activities that enrich academics (Odyssey of the Mind, for instance) or bring in extra money for specific schools, such as sports booster clubs and Thrift Shop work. Parents who volunteer in the classroom free teachers to apply their professional skills to kids who need it most. Extra parental involvement also means extra eyes to increase student accountability.
These factors go beyond the money that each school has to work with. Balance in the schools avails every student of these advantages, not just the wealthiest.
— Nancy Oates