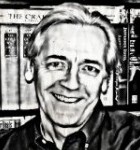 Some Town Council members are ready to spend tax dollars at the drop of a hat. Other council members want to examine expenditures carefully to gauge the need. Which one do you want making fiscal decisions in tight economic times?
During the Town Council business meeting Monday, council member Sally Greene was ready to OK the town spending $25,000 on a consultant to expedite developing a neighborhood conservation district for Highland Woods.
But Matt Czajkowski questioned the Consent Agenda item and expressed "surprise and dismay" that so much money was to be allocated to expediting the NCD application process for a neighborhood that consists of 25 homes. He wondered where the urgency was, especially as the issue came after representatives from the Chapel Hill Museum had pleaded their case for the town to allocate money to keep the museum running as it faces a reduction in contributions and grants and an increase in maintenance costs.
That sense of urgency certainly wasn't there for one resident of Highland Woods. Gary Richmond said there was nothing imminent that required the issue be decided right then and there or even in the next few months. Even council member Laurin Easthom questioned spending the money when the town staff has been through quite a few NCD applications and might be more efficient than hiring an outside consultant.
Now, I will cut Sally Greene some slack for perhaps not being at her best – she confessed to having a cold. But her willingness to allocate the money without weighing the obvious savings opportunity certainly doesn't speak well for her priorities in budget decisions.
I sure wish she were not so eager to spend town money blindly without looking at every angle. That seems rather heedless in these tight fiscal times, when council members should be looking at every way possible to save taxpayer money. Especially with a town property tax rate among the highest in the state, council members should be all about saving money.
Credit Czajkowski for having the issue removed from the Consent Agenda. The council will take it up later. I hope the Highland Woods NCD process can go at a more deliberate pace now. And maybe that $25,000 saved Monday night can go to help out the museum.
–Don Evans