The list of what downtown needs to thrive ran off the page by the time Chapel Hill residents and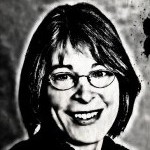 downtown business owners had had their say. About 150 participants between the morning and afternoon discussions last Thursday threw in their ideas at public planning sessions sponsored by the Town of Chapel Hill and the Downtown Partnership, held at Top of the Hill.
One glaring omission from the list? Consumers, specifically consumers who can bring their spending dollars downtown without having to drive there.
We can plan all we want — and evidently do, from the number of planning reports a consultant from KlingStubbins said he has been wading through. Will Raymond, who has served on a number of boards and task forces that have produced those reports, said he was gratified someone is actually reading them.
Perhaps if the task forces charged for their reports, the town would pay more attention.
The town has hired three consulting firms already to help with the transformation of downtown: KlingStubbins, a global architecture, engineering and planning consultant with an office in Raleigh (as well as Cambridge, Mass., Philadelphia, San Francisco, Washington and Beijing); Stewart Engineering, with offices in Raleigh, Charlotte and Wilmington; and Strategy 5, an economic development firm that has offices in Maryland and Utah, in addition to Raleigh.
The discussion facilitators asked that participants not talk about parking, panhandling or the development review process. The town and Downtown Partnership are aware of those issues, said Dwight Bassett, Chapel Hill's economic development officer, and are working toward improvements. Just last week the town signed a lease for an additional 20 parking spaces on West Franklin Street, Bassett said. "It may seem like baby steps sometimes, but they're still improvements," he said.
Discussion participants brainstormed a wide range of ideas: space for offices and business incubators, along with an office supplies store and other sorts of merchants to support those businesses; a grocery store; an elementary or middle school; pocket parks; architecturally significant buildings; a traffic circle to prevent Rosemary Street from being the fast-lane downtown bypass. Some people spoke in favor of more dense residential infill; one very vocal participant spoke against it. Redeveloping the NationsBank building got murmurs of approval.
The complete list of ideas should be posted later this week on the town's Web site, townofchapelhill.org, as well as the Downtown Partnership Web site, downtownchapelhill.com.
In early June, the team will be back to hold a daylong charette. Bassett would like to see another 150 to 200 people come out to comment on how the planning team implemented all these concepts and ideas. Maybe everyone will go out to eat or shop on Franklin Street over the lunch break.
— Nancy Oates