The Community Survey that recently was presented to the Town Council had a lot of information in it about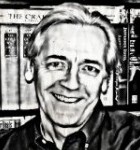 satisfaction with town services. One area where the council should study real hard is what residents want in bike safety.
As many respondents were dissatisfied with the ease of biking and walking in town (35 percent) as were satisfied (35 percent). When you add in the ones who were neutral (20 percent), that means a lot of folks are leaning toward not walking or riding a bike in this town. Anyone who's tried riding a bike along Martin Luther King Jr. Boulevard can attest to the scare factor, even with the sliver of bike lane along that highway.
Half the respondents said they ride a bicycle, and three out of four of those riders are pedaling for recreation. Two-thirds of them want separate bike paths. And seven out of every 10 respondents admitted they didn't feel safe riding a bike in Chapel Hill.
And all that dissatisfaction with bike safety translated into 69 percent of the residents surveyed being very likely or likely to vote in favor of issuing obligation bonds to improve bicycle lanes and off-road paths.
This town has some severe bike safety issues.
The town and UNC will hold a community workshop April 15 from 5:30 to 7 p.m. in the Magnolia Conference Room of the Giles F. Horney Building at 103 Airport Drive to talk about potential locations for a bike pathway between the Carolina North campus and the main UNC campus. Both groups want to avoid a pathway along the MLK roadway. And both want to avoid steep grades. They favor including existing or planned greenways for a portion of the route.
It seems clear from the survey that the town can address one sore point with residents very easily by working further to make biking in this town safer and easier and by expanding its bikeways. Two road projects that are under way – the Weaver Dairy Road and South Columbia Street projects – will include bikeways. It's good to see that those projects will have bikeways that are off the roads.
Background materials about the Carolina North-town bike workshop are available at www.townofchapelhill.org/index.aspx?page=1356. Now might be a good time to think beyond the bikeway connecting Carolina North with main campus and see what can be done for a more extensive townwide system.
–Don Evans