If "location, location, location" drives demand in the real estate market, why are businesses leaving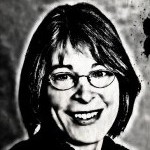 Meadowmont at the same time commercial space at East 54, just across the highway, is filling up? Both are conveniently located on the N.C. 54 corridor, each about the same distance from Chapel Hill and the I-40 exit. Both have a built-in consumer base of financially comfortable residents nearby — with Meadowmont having significantly more residences than East 54. And both were planned and developed by Roger Perry's East West Partners.
Yet East 54 has seen six businesses open in its commercial space since November and has contracts for three restaurants and a nail salon to open in the next few months. In contrast, Meadowmont's commercial village center has more "rent me" signs than the Red Light district in Antwerp on a Saturday night.
What's the difference? Roger Perry sold Meadowmont's commercial operation to Developers Diversified Realty, an Ohio company that leases property throughout the U.S., Puerto Rico and Brazil. Perry still manages East 54.
Hadley Nixon, who owns Hadley Emerson, an affordable designer fashion boutique, had her choice of opening her store in Meadowmont or East 54. A former investment banker with an MBA, she chose East 54 in order to take advantage of the marketing team that is intent on developing a customer base to support the businesses opening there.
"East West is invested in the success of East 54," she said, whereas Developers Diversified Realty is an absentee landlord.
Meadowmont has at least eight vacant storefronts totaling well more than 36,000 square feet. Azure Grille and La Russa's Italian deli are the most recent businesses to close.
East 54 welcomed Kerr Drug from University Mall in November, around the same time that Charles Schwab opened its office, Citrine Salon opened its doors and Deluxe Cleaners opened for business. Fab'rik, selling women's fashions for under $100, opened in February, followed in short order by Hadley Emerson. Piola Italian restaurant, Saffron Indian restaurant and Neo Nails salon are expected to open in May. Archira Thai and sushi restaurant will open later in the summer.
Some folks may have been affronted that Roger Perry had the gall to replace open fields with "open for business" signs, but he knows how to succeed in the business world. And in this economy especially, the more people who can help businesses succeed, the better.
— Nancy Oates