We are basically happy campers, those of us who live in town, or more accurately, 696 of us who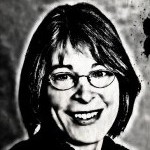 responded to a survey conducted by ETC Institute of Olathe (not Google), Kan., and sent to 2,000 households. An additional 91 of us who were not selected to receive the 8-page form in the mail completed it online, and those responses were not part of ETC's report to Town Council at the March 22 meeting. The unsolicited were a more disgruntled — some might say discerning — group, but that's to be expected. People are more likely to take action or give feedback when they are dissatisfied than content or neutral.
The responses from the 696 show we're quite satisfied with the quality of life in town, and most of us feel safe here. We seem to be rule followers, judging by our dissatisfaction with the enforcement of town regulations. We like the parks and find little fault with transportation. We love the library and the trash service equally.
What we don't like is the way the town is planning and managing growth, and we're unhappy with the value we receive from our tax dollars.
Drilling down to the nitty-gritty, we are dissatisfied with parking (its availability, cost and the town's philosophy) and the ease of walking and biking. Almost everyone in town is dissatisfied when it comes to the availability of affordable housing. And we don't want to use bonds to pay for stuff.
So how much credence should the town give this survey? The racial diversity of the respondents does not reflect the mix of residents. And a scattergram of respondents showed bald patches in areas where students tend to live. That prompted council member Gene Pease to ask for a scattergram of households that didn't respond.
Sometimes the most telling information comes from silence.
Wade through the report of the 696 at:
http://www.ci.chapel-hill.nc.us/Modules/ShowDocument.aspx?documentid=5973.
View the online responses at:
http://www.ci.chapel-hill.nc.us/Modules/ShowDocument.aspx?documentid=5981.
Bonus points for identifying the locations shown in all three photos on the report's front cover.
— Nancy Oates