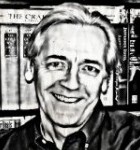 Merritt's diners can now choose to sit at tables with awnings where the gas pumps used to be. Al fresco dining is not something most Chapel Hill residents associate with Merritt's, where the famous BLT remains a favorite and a lot of the clientele is construction workers.
But the new scene at Merritt's will soon be more complicated and outdoor dining less palatable because work on the widening of South Columbia Street from Manning Drive to Fordham Boulevard is set to begin in the next year and a half.
Check out the N.C. DOT Web site at https://apps.dot.state.nc.us/Projects/Search, then do a search for Orange County projects (or STIP U 0624), and you'll see that the South Columbia Street project has a let date of November 2011.
It's another benefit of the strained economy and dwindling state tax coffers – whereas state engineers and lawyers were quite content to drag out projects in an attempt to wear down municipalities that were not too keen on state road mandates, legislators now are in no mood to continue to wrangle, especially if giving in to local demands will save state money. You can see that in the recent capitulation on Smith Level Road in Carrboro.
You could catch a glimpse of the end back in February 2009, when the town brought a 20-year debate that was more like a tug-o-war to a close by approving the $4.3 million project. While the state initially wanted a five-lane road, the plan now is to have two lanes, bike lanes and sidewalks on either side and turn lanes at intersections.
The Town Council didn't like the bigger road and let the state as well as UNC know it. The late Chancellor Michael Hooker had agreed to a narrower road before he died, but former Chancellor James Moeser and UNC Hospitals officials began pushing again for a wider road than what the council had in mind. The council resisted and finally got what it wanted.
The cost to the town of the project is small, about $25,000, but there will be a cost to Chapel Hill Transit. Bus route changes during construction could set the transit system's partners back between $600,000 and $1.1 million.
There also has been talk of making the street a one-way avenue heading north in the morning and heading south in the evening during construction. That probably won't make it any easier to enjoy a BLT at Merritt's, whether on the "patio" or in the front seat of a dump truck.
But at least this long-awaited project now seems cleared for takeoff, and the neighbors, motorists, bicyclers and pedestrians who use the street can begin anticipating a much safer street.
–Don Evans