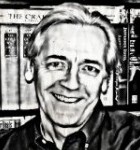 Talk around the water cooler at the Crosland construction company is that work on the Chapel Hill North and Chapel Watch Village projects in north Chapel Hill will be back on track in 90 to 120 days.
Those who've been around for more than 10 years were probably looking at those projects, which represent 243 apartments, and having flashbacks to the Big Hole on West Rosemary Street – the site where The Fountains now stands. Construction on that building was stopped before the foundation was laid or the first girder went up due to the death of a general partner and the loss of potential buyers. The ugly, red-clay hole was dug in 1991 and stayed there throughout the decade as the construction company and the banks worked things out. The project finally was completed in 1999.
But a Cary-based Crosland official said recently that the Chapel Hill projects just suffered the effects of a general credit shutdown – banks aren't lending money for commercial real estate projects. Blame it on the economy.
Maybe that's the case, but Crosland lawyers have been doing a lot of running in and out of court lately. In February, Crosland placed a 19-acre property it is developing in Kannapolis into Chapter 11 bankruptcy in a dispute with Carolina First Bank. In December 2009, the company did the same with a holding company for one of its properties in Charlotte; Carolina First Bank said Crosland missed an interest payment. And in November, the bank foreclosed on property owned by a Crosland subsidiary in Nashville, Tenn.
The moves were a way for the company to preserve "meaningful equity value" in the properties, according to a Crosland official, and the company is actively negotiating with the bank on other affected properties – which got me to thinking about the Crosland projects in Chapel Hill. Now, the foreclosures could be as much a function of the health of Carolina First as it is a signal of Crosland's financial well-being. The bank's parent company, The South Financial Group, reported a $340.8 million loss for the third quarter of 2009. South Financial also has reported $431.8 million in nonperforming loan balances.
Did the two Chapel Hill projects get sidetracked in the chaos at South Financial? Headquartered in Charlotte, Crosland manages 10 apartment communities in the Triangle, including Dobbins Hill, The Apartments at Meadowmont and Cosgrove Hill. The privately held company's asset portfolio and current projects have a market value of approximately $1.5 billion. Doesn't sound like a company that is on the brink, but these days, you never know.
–Don Evans