Years ago, Chapel Hill adopted a campaign contribution policy to encourage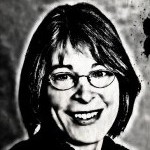 voter-owned elections and make it harder for donors to "buy" elections. Individual campaign donations were limited to $336, a sharp contrast to the $5,100 limit for county commissioner, U.S. president and other partisan elections. Given the recent news about campaign finances of council member Donna Bell and former mayor Mark Kleinschmidt, it appears that developers, many of them not voters, own Chapel Hill elections.
A story in the April 3 edition of the Chapel Hill Herald looked at Bell's end-of-year campaign finance report that was due Jan. 31 but which Bell filed March 11, and noted that of the $13,743 Bell raised in her 2015 Town Council re-election campaign, $10,294 came from developers or their family members. Many of those developer-related contributions were from out-of-state firms that had projects in Chapel Hill approved by council in the months before the election. George Cianciolo and County Commissioner Barry Jacobs took this approach, too, in their campaigns.
Campaign contributions by themselves don't mean an elected official is bought and paid for. Political influence is rarely so crude as to ask for a favor in exchange for a donation. People and organizations donate to candidates who are most likely to represent the donors' interests. What troubles me is that those elected officials did not report the contributions when they came in, instead waiting until after the election to make them public; that the out-of-state donors benefited financially from those votes; and that Bell has voted in favor of projects by some of her big donors in at least two instances since she was re-elected (East-West Partners' The Station and Scott Murray's Stancill Drive Car Wash).
In the Herald article, Bell stated that she raised so much money because the "dynamics of the campaign changed my tactics." Developers from all over lent a hand, and the principle of voter-owned elections fell by the wayside.
The editor in me has nits to pick about Bell's disbursements, too. Her financial forms leave blank a box that requires her to explain why she paid $2,000 to Mark McCurry, her campaign manager. The $1,184 paid to Gephart Marketing perhaps covers signs that appeared late in the campaign promoting a block of incumbents and Michael Parker (the cost for those signs did not appear on the financial reports of any of the other candidates). And the $6,638 to Targeted Persuasion for single-color campaign signs seems quite high. Maybe it covered her direct mail and phone bank as well, as neither was disclosed in her financial reports.
In the campaign, all of the candidates came out in favor of transparency, and Bell espoused voter-owned elections. How can the Board of Elections and our own town policies ensure we achieve our goals of transparency and integrity?
– Nancy Oates