I wish our state lawmakers would do something useful like pass legislation to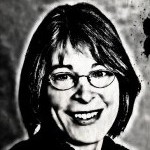 quell the sex life of trees. My allergies tell me pollen season has started with a vengeance.
Instead, the N.C. General Assembly that wants to see a driver's license before you vote, now wants to see a birth certificate before you use a public restroom.
Last week — ironically, during the Christian Holy Week — the N.C. General Assembly panicked and spent $42,000 to call an emergency session to rush through in a matter of hours a new law that apparently will prevent local municipalities from prohibiting, in certain circumstances, discrimination against the LGBTQ community. The legislation, known as House Bill 2, ostensibly came about to counter action Charlotte's city council took that allows people to decide for themselves whether they should use the men's or the women's public restroom.
Which public restroom to use can be a source of anxiety to transgender people who know their anatomy doesn't match the gender they know themselves to be. Evidently not knowing the gender recorded on the birth certificates of others in a public restroom stall strikes fear in the hearts of Republican lawmakers and nearly a dozen Democrats in North Carolina. They cobbled together a bill that tied birth certificate gender to public restroom use, and tacked on rules to prevent local governments from enacting anti-discrimination practices. For example, towns can't preclude hiring a contractor who discriminates against gays.
There will be legal challenges, for sure. But the bill has a severability clause, which means a court will have to prove each discriminatory measure invalid before HB-2 is struck down. This could take years, and taxpayers will foot the very expensive legal fees. All this from a huddle of elected officials who campaign against government interference in citizens' lives and who won't spend taxpayer money on a safety net for the financially vulnerable in our community.
On Saturday, Carrboro's board of aldermen called a special meeting and passed two resolutions: one objecting to legalizing discrimination and the other denouncing the lawmakers who voted for HB-2. Chapel Hill Town Council will hold a special meeting tonight (March 28, 6 p.m. at Town Hall) to consider the most effective way to respond to HB-2.
I don't understand how someone with the body parts of a man can be a woman, or how a man can have the anatomy of a woman. But I learned decades ago in a calculus class that just because I don't understand something doesn't make it any less true, any less real. In deciding what we as town representatives can and should do about HB-2, I will take my lead from those who have been denied dignity because of who they are.
I don't know what would be most helpful. I do know we need state lawmakers who don't try to force on the public only the narrow view of life that the homogenous legislators understand.
– Nancy Oates