I suppose on some level I realized that when I read the staid reports of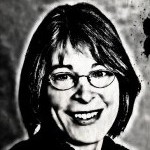 drug arrests printed in the newspaper's police blotter not all of those suspects submitted to custody willingly. But this is Chapel Hill. Those drug busts you see on TV — armed officers surrounding a car or battering down a door — they just don't happen here, right?
Oh, but they do. And even more typical scenarios — a couple at home in a loud fight; a well-being check on a neighbor who has been going through rough times; a possible burglary in progress in broad daylight — are rife with risk that police officers have to be able to assess in an instant. Overlooking something could cost officers and others their lives.
At the Community Police Academy I attended last week, Chapel Hill Police gave us a peak at a side of our community I was glad I don't have to see every day. And by the time our classes ended, I felt relieved that we, as a town, are in such good hands. CHPD officers have the training and the tools, along with good judgment and unflappability, to handle just about any situation I could imagine and some that I couldn't.
A theme throughout the 8 ½ hours of classes was selecting the right tool for the situation. In our session on lethal versus non-lethal force, the bravest among us volunteered to respond as police officers to virtual calls via interactive videos in a simulator. The scenario would unfold differently, depending on the volunteer's actions. Volunteers had an array of options — pepper spray, a Taser, a firearm — and the choice police rely on most frequently, their mouths. Police often can reduce the risk in a situation by what they say. Not so, the rest of us. Suffice it to say, our volunteers had a high mortality rate. I came away with words of wisdom worth taping on my refrigerator: The best way to win a fight is to not get in one.
In other sessions, we learned what investigators do at a crime scene to collect evidence that will stand up in court, beginning with a search warrant. The officers debunked some elements of TV crime shows: In real life, a DNA analysis can't be done in 60 seconds.
In other sessions, we saw demonstrations of the K-9 unit and the rescue of a wounded victim by using an armored vehicle and sharpshooters. We learned what the crisis team responds to, including the astounding number of domestic violence incidents and having to inform families of a death. We revealed some of our biases in a session on Fair and Impartial Policing. We saw an amazing array of equipment — cameras to see under doors or up in attics, flashing light balls to distract perpetrators, bars to break windows and doors, a 50-pound armored vest — none of it fresh-out-of-the-box shiny new. And the officers had stories to go with all of it.
Our community survey, year after year, confirms that people in Chapel Hill feel safe. After completing the Community Police Academy, I can see why.
– Nancy Oates