I write a business column for a print publication in which I report on new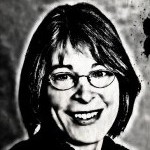 businesses coming to town and those that leave. For the most recent issue, I had to dance around a bit, because the only business news I could dig up was businesses that had closed downtown. Gigi's Cupcakes; Caribou Coffee; Top This!; Qdoba (though a new restaurant has made plans to open in the space); The Thrill, followed by the quick opening and closing of The Heel; Time After Time; Ken's Quickie Mart; Pita Pit; Game Stop; East End Oyster Bar; Cold Stone Creamery; and the pharmacy at Sutton's Drugstore — all have closed in the past year or so.
As I was home writing up that depressing column, Robert Poitras, owner of Carolina Brewery, was speaking to the Friends of Downtown about how his restaurant and bar has lasted 20 years on Franklin Street. I would have expected him to be an ardent cheerleader of downtown, but I understand he spoke frankly about the challenges of doing business on Franklin Street.
Lack of convenient, low-cost, easy-to-use parking hurt downtown businesses, he told the audience, and the town could have done more to promote downtown businesses. He would like to have seen the town launch a "Rediscover Downtown Chapel Hill" marketing campaign. Instead, town staff spent $5,000, not including staff time, redesigning the town's website. Ironically, the website before it was redesigned garnered one of the highest satisfaction ratings from town residents on a "How am I doing?" survey about a myriad of town departments. Since the revamp, users have struggled to find relevant information.
Poitras also spoke of wanting to add vitality to downtown without sacrificing its small-town charm.
In researching my business column, I spoke with a longtime Franklin Street landlord who lamented the loss of Parking Lot #2, which has been usurped by 140 West. An open lot feels easier to use and less of a commitment. The landlord opined that patrons of downtown businesses may not realize the underground lot is open to the public. Or they might think it's too expensive.
The landlord pointed out that quite a few of the new businesses opening on Franklin Street in recent years are chain stores that have deeper pockets than independent businesses and can afford the high rents. But even the chain stores are struggling. Why would customers venture downtown and hassle with parking to go to a chain store when they could drive to Southpoint where the parking is free and take their pick of Any Mall USA stores?
Chain stores won't draw people downtown, the landlord said; unique businesses will.
With that conversation fresh in my mind, I read a column in a local newspaper written by a local real estate agent pronouncing the form-based code used in Ephesus-Fordham a success, even though it is driving out a passel of unique, independent businesses from Village Plaza. The town manager is pushing for the faulty form-based code to be used with every new development henceforth.
Town residents already are voicing their objections to turning Chapel Hill into Southpoint with houses, and it sounds like independent business owners are joining the protest.
– Nancy Oates