I stopped by the Orange County Commissioners retreat Friday afternoon to hear how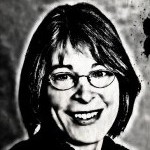 commissioners planned to prioritize and pay for expenses on their wish list. As the discussion about whether to put a $125 million bond referendum on the ballot versus what's called "pay-as-you-go" unfolded, I realized some commissioners took the "retreat" literally.
The county has two ways of paying for big-ticket items: issue a bond, which is like an option to borrow, or allowing the board of commissioners to use its power to shift around priorities and raise taxes if it looks like it won't have enough money to pay its bills.
Each method has pros and cons. Both require a tax increase. The interest rate on a bond can be locked in, and the length of time to repay it is longer than if the board of commissioners borrowed money without a bond. A longer timeline reduces the pressure on the county to come up with the money to make its annual debt payments, because the payments are lower, but the total interest paid is more. Think of a 30- vs. 15-year mortgage.
Pay-as-you-go enables commissioners to reprioritize expenses and gives them more flexibility on how they will spend their money, unlike a bond, which has to be spent only on what the voters approved. Commissioners get the money faster with pay-as-you-go because they don't have to wait for voter approval. The interest rate on money borrowed via pay-as-you-go is negligibly higher, about $1,000 per million borrowed, but commissioners can pick and choose what to spend on and may not have to borrow as much. Less debt burden eases the pressure on annual budgets.
All commissioners agreed that spending money on school maintenance is top priority. The state has cut funding for schools, and SAPFO (a law that requires more schools be built as the population of school-age children increases) meant that money was shifted to adding capacity and requests for maintenance were turned down. The county budget does not have school maintenance built into its budget the way it has maintenance for county office buildings covered.
So now we have old schools with mold problems, HVAC systems that break down and, in one instance, flooding problems that made the gym unusable. The sooner the problems are fixed the better. Clearly, pay-as-you-go would be the most expedient route.
But one by one, all commissioners except board chair Earl McKee leaned toward a bond. If voters pass a bond referendum, commissioners can respond to complaints of the resulting tax hike by saying, "We didn't raise taxes; the voters raised taxes." Hence, the "retreat" — from accountability, common sense and doing what's best for our children. A bond would delay school maintenance until after the 2016 election (state law won't allow bonds on the ballot in odd-year elections). Ironically, the discussion took place in a newly refurbished meeting room that cost taxpayers $1.5 million, money that could have been spent on school repairs.
I left the meeting with renewed respect for McKee. His moral compass is leading in the right direction. If only he can convince his colleagues to follow.
– Nancy Oates