What a blessing to all of us that I stayed home to watch the town's affordable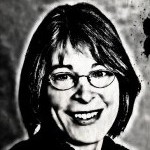 housing seminar on my computer instead of sitting in the audience at Town Hall. Had I been there in person, I might not have been able to contain myself after Robert Hickey from the Center for Housing Policy in Washington, D.C., finished his talk. I might have shaken my finger at Sally Greene and Maria Palmer, who voted for the flawed Ephesus-Fordham form-based code, and admonished, "I told you so! I told you so!"
Make that "WE told you so!" For Hickey repeated many of the same strategies and suggestions that residents informed Town Council members of during the public hearings for E-F and the discussion of what to do with real estate assets the town wants to sell.
Among Hickey's recommendations: Smooth the permitting process for developers in exchange for affordable housing. (Tysons Corner, Va., developers donate 20-30% of units for affordable housing, he said.) Consider easing height restrictions in exchange for affordable housing. (Though he said more than 3 or 4 stories might not be appropriate for Chapel Hill.) Donate public land for affordable housing. (A majority of council members voted down Matt Czajkowski's suggestion of opening the cemetery parcel up for bid by for-profit builders who specialize in workforce housing after DHIC bungled its grant application.) Negotiate with major employers to contribute to housing affordable for their modestly paid workers. (Jim Ward's demand for a higher payment-in-lieu for UNC's Carolina Square was smacked down by some of his colleagues on the dais.)
Ed Harrison sat quietly in the audience, perhaps feeling vindicated, too.
Dwight Bassett followed Hickey by presenting data that spoke to the need for affordable housing. Millennials and senior citizens are competing for the same low- and moderately priced housing stock, and the rise in rents has far outpaced the rise in income in recent years. Compared to Raleigh, Cary and Durham, Chapel Hill has the lowest percent of single-family detached houses already.
People in the audience, who for the most part did not identify themselves or their interest in the topic, asked trenchant questions: How much would it cost to build an 800-square-foot, 2-bedroom apartment, and what level of income would that require to rent it (given the federal guideline of paying no more than 30% of gross income for housing, utilities and insurance)? Could parking spaces be reduced in exchange for using the space for affordable housing? How will the Chatham Park development affect the demand for affordable housing in Chapel Hill?
The town's next presentation in the affordable housing series will be March 10 (the Feb. 24 date has been scratched) and will be on "The Real Cost of Housing: What It Costs the Town." The free session will be held from 5 to 6:30 p.m. at Town Hall auditorium. The public is invited.
– Nancy Oates