You never hear of anarchists issuing toxic mortgage loans. Anarchists don't seem prone to raiding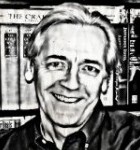 investors' funds and ruining a business while taking multimillion dollar bonuses. And you won't find too many anarchists refusing health care to sick people as some insurance companies sure do.
And yet that word "anarchist" seems like the worst name you can call someone these days. That was the justification used by Mayor Mark Kleinschmidt and Police Chief Chris Blue for the police action/raid on the folks who had occupied the Yates Motor Co. building.
Some of the folks who broke into the Yates building may actually call themselves anarchists. But I'd bet they do so as a badge of pride because they see a society that has developed some pretty disturbing economic flaws that they would like to see fixed. In fact, they seem quite willing to endure the rancor and ridicule and dismissive behavior of the authorities and their neighbors just to point out those issues. They are impatient that change comes very slowly.
I guess anarchists don't have the right of free speech that all us non-anarchists do, so if they try to distribute literature that points out disparities and calls for action in the streets, they lose their rights as Americans. One person's education can be another person's incitement to riot. Just look back at the segregation battles fought more than 50 years ago in this country. That was a social upheaval that was right and just, but man did it bring out the furies in normal folks. Maybe the economic injustices that these anarchists seek desperately to address will be viewed in the same light a half-century from now.
We all of us need a different way of viewing one another than what has become a standard system of labeling. Labels can be shorthand – with a single word folks can classify a person or political movement without having to delve further into personalities or issues. Labels can be an excuse not to evaluate and consider. Labeling someone an "anarchist" can allow some folks to insult and dismiss all sorts of issues and problems that we all must face, just as dismissing someone as a "liberal" or a "conservative" does the same damage to our sense of inquisitiveness and sense of right and wrong.
But using labels carries with it the danger of short-sighted simplification and can lead down a route such as that which resulted in Nazi Germany and the Jim Crow South.
Best look beyond the labels at what's behind these actions, rather than dismissing them as a bunch of kids running riot. What happened can be seen as either a nuisance or a harbinger. The police action could be a sign that things are changing for the worse. I'd like to know more about the events before I dismiss them.
The police don't always get it right, just as bankers and politicians and businessfolk sometimes screw up to the detriment of us all. It's quite all right to question the police, whether we agree with their actions or not. And as long as the police must explain their actions, no matter how far-fetched those explanations are, then we can rest assured that we still live in the United States of America, not Syria.
–Don Evans