Does the library expansion construction contract with Clancy & Theys call for providing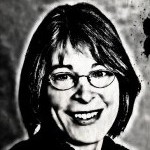 lunches to the construction crew? Because food is the only general commodity that has gone up in price noticeably since October 2008, when the contract was last drawn up. Yet the renegotiated contract, which appears on tonight's consent agenda, has scaled back the luxury and ditched the coffee shop, and still costs more than the Dream House library costed out in 2008.
The 2008 contract laid out construction costs of $12,630,000 and a total project budget of $16,515,374. That would give us not so much a state-of-the-art library as a place we could go and sit, luxuriating in splendor, and pretend we were rich. But three years of a collapsing economy later, Clancy & Theys can't guarantee that they can finish the project under budget. So town manager Roger Stancill scaled back the project, making some down-to-earth modifications while keeping the usable square footage the same. He agreed to replace the ipe wood louvered sun filters with aluminum, the Chatham stone foundation with stained and textured concrete, and some of the interior wood paneling with standard Sheetrock. He cut 24 of the planned 109 new parking spaces. And he exed out the granite fountain in lieu of donated sculpture.
Still, the new contract cites construction costs of $12,840,000 and a total budget of $16,892,835. We'll have to bring our own coffee and donuts, and with the smaller parking area, we might be better off taking the bus.
As luck would have it, the federal government is giving the town $7.47 million to replace up to 15 35-foot buses. The town would need to kick in $1,867,500, but with state matching funds of 20 percent, the town's obligation drops to $933,750. That money can be found in the Transit Fund and Transit Capital Reserve Fund already. And those new buses will be 40-footers. Fifteen new 40-foot buses for $933,750. As bargains go, that ranks right up there with my 2-cent peanut butter purchase and 52-cent movie rentals.
Council will also hear the proposed community plan and NCD zoning amendments for the Northside and Pine Knolls neighborhoods, and receive a petition that indicates the problem of student rentals has spilled over into the Davie Circle area.
– Nancy Oates