The Yates building arrests raise several issues that Don and I view differently. Should Joe Riddle,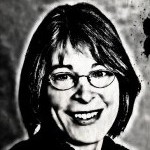 who owns the Yates building and pays property taxes on it every year, be forced to find a tenant for it? Should police have given the trespassers more notice before coming in to arrest them? Should reporters break the law in the name of covering a story? And, having broken the law, should they be given special treatment because they have press ID?
We watched some council members at Monday night's meeting tentatively and respectfully question Police Chief Chris Blue about why he used a tactical team armed with assault rifles to vacate the squatters who had broken into a building on West Franklin Street owned by Riddle, who lives in Fayetteville.
Donna Bell, who showed her pragmatism a couple of times Monday night, defended Chapel Hill's finest by noting that, although residents want the police to protect them, their rights and their property, some people were "ambivalent about the force police have to use to keep us safe." Bell, who admitted that she had protested in her day, pointed out that police needed to be prepared for a range of eventualities to prevent an officer or a civilian from being hurt or killed.
(I recall a retired FBI agent tell of hunting a fugitive in a rural area early in his career. As the rookie, the FBI agent was sent up into the barn lofts first to see whether the armed fugitive was hiding there. Every time he started up the ladder, he knew he might be climbing to his death.)
Don believes police should have arrested perpetrators only as they left the building, but that would have incentivized people in the building to stay. And as the trespassers got more frustrated, alone with their rocks and flammable materials and printouts of how to flip police cars, the situation could easily escalate. Police acted prudently by letting anyone who had a change of heart about breaking-and-entering to leave without penalty. Once the numbers inside dwindled to a manageable group, police went in and made the arrests.
Chapel Hill News employees Mark Schultz (photo credits in the N&O indicate he was inside the building taking photos of the other trespassers) and Katelyn Ferral (who admitted she had been in the building illegally) also trespassed. Schultz evidently left before police entered the building. Ferral was still on the scene and said she was wearing press ID. Freelance writer Josh Davis would not have had any press ID, and the newspaper was negligent if it had assigned him that story, instead of sending an employee. Both reportedly were detained but not arrested, which I believe was the correct response. Had they been inside the building when police entered, they should have been arrested and charged along with the rest of the trespassers.
Don says Ferral and Schultz were not breaking the law unless police had told them to leave and they refused. He also objects to police and Mayor Mark Kleinschmidt labeling the trespassers as "anarchists" to turn the public sentiment against them. And he thinks I am a "tool of the Man."
This has led to interesting discussions in our household. What do you think?
– Nancy Oates