The hypocrisy can pile up only so far before it starts impeding progress.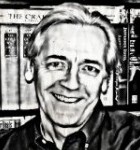 Take this In-the-Pockets-of-Developers misdirection on Tuesday at the election forum co-sponsored by Neighbors for Responsible Growth: The moderator ominously asked Matt Czajkowski, Jon DeHart and Laney Dale whether they had taken campaign contributions from developers. As if this were the McCarthy hearings and answering yes would be tantamount to treason.
The moderator chose to ignore the fact that candidate Donna Bell has done the same thing – taken a contribution from developer Roger Perry. I can only assume the moderator ignored that because Bell has the Sierra Club endorsement and it would look bad for that organization to endorse candidates who take money from developers. Only the NRG folks want to make it look like candidates who do so do not toe the environmental line in Chapel Hill.
What a crock!
The Chapel Hill Town Council has for 30 years or more been pretty pro-development — about as pro-development as you can get without actually grabbing a shovel and a hard-hat. The council has approved project after project, some with more modifications than others, but if it gets proposed in Chapel Hill, it gets built – unless the developer is Carol Ann Zinn, but that's another story.
Despite that clear record of supporting development, when election time comes around, some candidates drone along with the Sierra Club mantra of saving the environment as a cynical way to get votes. Just look at the Green Belt if you need proof of that – or the lack of a green belt. After any election, the council members go back to scrambling all over themselves to approve the next development.
This environmental hypocrisy is why we have such god-awful developments as East 54, Chapel Hill North, Chapelridge, Charterwood and the Coming-Soon-to-a-Southern-Village-Backyard-Near-You-Because-Roger-Perry-Says-So Obey Creek.
Perry hands out a few donations to council members every election. To attack one council member for accepting the money while ignoring another council member who accepted similar money is two-faced. Any political organization that touts itself as "preserving quality of life in Chapel Hill" ought to understand that such a hypocritical stance also affects the quality of life for all of us and does nothing to move the community forward together.
–Don Evans