You might measure your Facebook friends by the dozens and Twitter followers in the hundreds.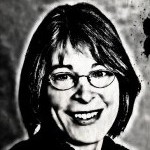 But you won't know who really has your back until you have to find 83 people registered to vote in Chapel Hill willing to pay you between $5 and $20 to see you qualify for free money from the Voter Owned Election program.
Jason Baker sent out a tweet recently pleading for money. His 35-day report, filed on time, shows only seven Chapel Hill residents so far – and that includes Penny Rich and her husband – contributing a combined total of $100. Baker contributed $658.32 in in-kind donations to his own campaign, including $200 in toner.
Donna Bell similarly is struggling to come up with her VOE numbers. She filed her 35-day financial report before the deadline, but she was able to round up only 25 Chapel Hill residents to ante up to support her. Penny Rich, Rich's husband and Rich's mother made up three of the 25. Bell has quite a bit more money than Baker, in part because, though Bell has been talking about her plans to fund her campaign through VOE money since she filed to run, she did not officially declare her intention to accept VOE funding until Aug. 22. Therefore, more of her initial donations – almost all from out of town or out of state – could be categorized as seed money. Five donors on Bell's list – four from out of town or out of state – donated more than the $20 maximum. The VOE ordinance required her to either return the overage to her donors or donate the excess to the VOE coffers. She chose the latter.
And this from the raised eyebrow department: At a candidates forum Tuesday night, an audience member asked three candidates whether they had accepted money from developers. But the questioner did not ask Donna Bell, who has accepted money from developer Roger Perry for her campaign. Who would have guessed that Donna Bell would be the candidate in developers' pockets?
– Nancy Oates