Government by gut feeling has spread from the Town Council dais to the District Court bench.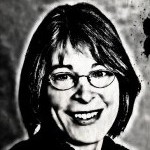 Last week Lunsford Long, the newest District Court judge in North Carolina's District 15-B, covering Orange and Chatham counties, presided over a case in which a pet owner sued Orange County to exempt her dog from a state-mandated six-month quarantine while he (the dog) was observed for rabies. The dog was several months overdue for a rabies shot and was found in close proximity to a rabid raccoon. The dog was sent to a veterinary clinic where he was housed while being observed for signs of rabies. The pet owner was liable for the $4,000 veterinary bill.
But after four of the six months, the pet owner missed her dog and projected her feelings onto her pet, saying the dog missed her and thus was being harmed by the state law designed to protect people and other animals from the spread of rabies. Long heard the case and, presumably finding no legal precedent to exempt the dog from state law, adjourned the case until July 25, when Orange County's health director could weigh in. "Dogs are people, too," Long said.
The prospect of a lonely dog receiving good care in an air-conditioned clinic tugged at Long's heartstrings, and the next day he called the pet owner's lawyer and said, despite state law and the safety of the public, he would order the dog to be released before it had been cleared of being a rabies threat.
The irony is that for decades Long was a divorce lawyer in town with a reputation for delaying and dragging out custody cases and fomenting rancor among parents, despite the harm that came to children in limbo or being used as pawns. In Long's eyes, apparently dogs are people, but children aren't.
Long was appointed by Gov. Perdue to fill the unexpired term of Alonzo Coleman, after previous unsuccessful attempts to gain a seat on the bench and against the better judgment of his peers. Coleman was elected in 2008 but had to step down six months later after reaching the mandatory retirement age of 72. Long will be up for election in 2012.
Any bets on whether the pet owner will return to court to sue for relief of the vet bill?
– Nancy Oates