You can tell that the real estate market has tipped from a buyer's market to a seller's once builders and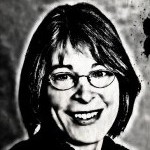 developers begin to give gifts to buyers who close on one of their homes. The last time the real estate market edged away from the seller's end of the spectrum, and builders were looking at an overly ambitious inventory of big, expensive homes, the gifts got ever more lavish. One developer promised a John Deere lawn tractor to those who closed on any home in his upscale subdivision. As if anyone buying in that nearly million-dollar price range would mow their own lawn.
The folks at 140 West Franklin haven't gotten to the stage of giving away tractors – or whatever the urban equivalent would be – but they are dangling the chance of a freebee for those who come to the sales office to look. This weekend, from noon to 5 p.m. on Saturday and Sunday, you can go to the sales office at 126 W. Franklin St. and, after looking at the floor plans and finishes, register for a drawing to win one of three gift certificates from local vendors: $150 for Lantern; $100 for A Southern Season; or $50 for The Meat House.
Sales of condos have been slow during the down real estate market of recent years. Partly it's a function of a Catch 22 – people are reticent to buy unless the building is at least half sold, but the building won't fill up unless the people start to buy. Hue and the Quorum Center in downtown Raleigh, not to mention Greenbridge on the Chapel Hill/Carrboro line, surely must have given 140 West Franklin's owners, Ram Development, pause.
But I predict that, in time, condos in Chapel Hill will sell. Aging baby boomers want to downsize to lower-maintenance living than a house and a yard can provide. Two-income-earner families will seek out more secure, low-maintenance homes close to the activity downtown. And with the limits Town Council seems inclined to put on development, living quarters will be harder to come by within town borders. Limiting supply as demand increases will push up the price of residential real estate.
Condo downsides include a monthly maintenance fee on top of your mortgage, and the fact that all condo owners in a building have to split the cost of any additional repairs and maintenance to the building as a whole.
But don't take my word for it. Hear it from the sales agents for 140 West Franklin when you stop by to enter the drawing. Unless, of course, you're too busy mowing your lawn.
– Nancy Oates