Let's dispel rumors right from the get-go: Sally Greene's decision not to seek a third term on Town Council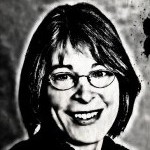 probably had nothing to do with freeing up her Monday nights to watch "The Bachelor/Bachelorette" series. Rather, Greene said she has accomplished what she set out to do: convening the Orange County Partnership to End Homelessness; voting for the inclusionary zoning ordinance; creating seven Neighborhood Conservation Districts since 2004; and preserving 92 acres of open space under a permanent conservation easement. One memorable moment came recently from her "no way, no how" comment as she argued against an urban archery program to reduce the deer population. The remark was the closest thing to an outburst the otherwise even-keel council member has uttered. We've appreciated that over the years she has rid her voice of an early peevish edge, and we wish her well in her future endeavors.
Three incumbents are running.
This will be the first campaign for Donna Bell, whose name was put forth after the 2009 election because incumbent Jim Merritt did not get enough votes to stay on council, and council members wanted a black member. Initially, Bell brought a fresh perspective to council and asked interesting questions. But as time went on, she had less availability and displayed less independent thinking. She has missed more council meetings than anyone on the dais.
Matt Czajkowski has done a yeoman's job of trying to turn around the Titanic. Before he was elected to his first term in 2007, council votes routinely ran 9-0. After he was elected, we began seeing votes of 8-1 or 7-2, and in recent years, as the town has struggled with the sagging economy, council members are listening to his financial acumen, and some votes have gone 5-4. He has taken common-sense approaches, remained steadfast despite sniping and sarcastic comments from other council members, and urged council members to heed findings and recommendations from the experts on staff and advisory boards. With plenty of hair left to pull out, he's willing to take on another term.
Jim Ward is seeking his fourth term on council. We've watched him become less didactic and more thoughtful in recent years, and we respect his ardent protection of plant life. Not known for rabble-rousing, he nevertheless pushed hard for the county to pony up more money for the library and spoke out against the railroading of two sanitation workers fired after lobbying for a union.
– Nancy Oates