A well-designed website can give a veneer of legitimacy to any venture. Just ask the visitors to a sham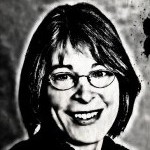 website that looked convincingly like a site to buy DPAC tickets. Buyers who purchased tickets through the sham site paid more than double the price they would have paid on the official DPAC site.
A website for Friends of Chapel Hill, though not set up to collect money, raises some red flags as well. It claims to be a nonprofit, though its name is not found on the registry of legitimate charities. It gives no indication of the founders or members of the group. And the email address used as its contact method may be unmonitored.
The site has names of what it claims are Chapel Hill residents who signed a petition opposing Aydan Court. The petition caught my attention when I noticed it listed the names of teenagers not old enough to vote; family members listed individually, including children; at least one Realtor, and real estate professionals usually are in favor of smart growth; and people who have not previously come out passionately against growth. So I called some of the people I know whose names appeared on the petition.
One person claimed never to have signed a petition against Aydan Court. Another asked, "What's Aydan Court?" Apparently people stood outside the library one Saturday asking library users to sign a petition to save the environment that would be sent to Town Council members. One person who initially declined to sign the petition as she did not live within the Chapel Hill voting district was urged to sign it anyway, and she did. Who doesn't want to save the environment?
But my email to find out more about the group has gone unanswered. And the person who does not want to be listed on a petition against Aydan Court has no recourse for getting her name removed.
Friends of Chapel Hill has put forth candidate Lee Storrow for Town Council. I wonder whether he knows that.
With friends like this … best to verify.
– Nancy Oates