Whenever a development that includes residential condos comes before Town Council, count on a small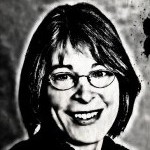 but vocal contingent to object to condos being included in the affordable housing mix. Families with children want single-family detached houses surrounded by lawn, this group claims. Adding one- and two-bedroom condos to the workforce housing pool amounts to substandard options, this group implies.
But the market begs to differ, and data from the most recent U.S. Census shows why.
In applying for a special use permit to build East 54, Roger Perry doubled the number of affordable units town ordinance requires. Those 34 affordable units sold in short order. Sales of market-rate condos in Greenbridge were slow, but all 14 of the affordable units sold quickly.
The 2010 Census reveals that married couples with children, a category making up 75 percent of total households in 1960, dropped to 48 percent in 2010. Family households (which the Census Bureau defines as the householder and one or more people related to the householder) increased by a factor of 1.7 in the past 50 years, from 45.1 million to 77.5 million. In that same period, non-family households (defined as people living alone or with no members related to the householder) grew fivefold, from 7.9 million to 39.2 million.
Real estate professionals note that while family householders look for homes with four or more bedrooms, non-family householders want three bedrooms or fewer. Though family householders are likely choose home size over location, non-family householders value location more than size. Non-family householders want to live close to work, entertainment and transportation.
Banks, on the other hand, don't like condos, thus their requirement that at least half of the units in a condo project be presold before the construction loan will be approved. Banks have stricter requirements for condo unit buyers, too. Before approving a mortgage for an individual unit, banks want to see 70 percent of the units sold (up from 50 percent not long ago) and no more than half of the sold units belonging to investors. FHA loans require that 90 percent of the units be sold. And mortgage rates for condos are often higher than for single-family detached homes.
Perhaps people who have never lived in multifamily housing can't imagine a satisfying life without yard work, but millions of people in cities across the country can list the benefits of condo living, such as better security, lower maintenance and more convenient location.
But in Chapel Hill, the majority of the Town Council is enamored of single-family detached houses and is using its veto power to limit housing choices for the rest of us.
– Nancy Oates