Penny Rich's proposed ordinance change offers insight to the problem of underage drinking and binge drinking on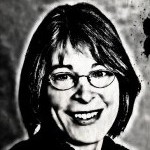 campus and the ubiquity of alcohol-related offenses in the daily police blotter. Rich's proposal, an item on the consent agenda for tonight's Town Council meeting, recommends an ordinance to permit alcohol to be served at private events at the former Chapel Hill Museum building owned by the town. Her goal in allowing alcohol at the 523 E. Franklin St. building is "to maintain and improve community facilities and services." You can't have fun without a buzz.
The "improvement" seems marginal and weighted toward the users, not the town: Parties wanting to rent the facility for an event and serve alcohol would avoid the inconvenience of applying for a fixed-term permit as they do now, which presumably involves filling out a form and probably paying a modest fee. The move would be marginally detrimental to the town, which would lose the revenue from the permit fee and lose the ability to deny permission for an alcohol-related event it deems inappropriate.
Rich's proposal is not without precedent. UNC made a similar move recently. Alcohol is allowed nowhere in Kenan Stadium, except the luxury suites now under construction. The rationale was that the luxury boxes would be used to woo donors, and evidently that can be done more easily if the potential donors are mildly inebriated. UNC's policy exception is hypocritical, not to mention mildly insulting to the football team, insinuating it can't provide excitement if fans are sober. Even if that were true, development officers could take the donors to the Carolina Club next door to the stadium to pre-load, as some students do at nearby fraternities and tailgaters do in the parking lots, getting their buzz on before they go to the game.
Fundraisers at the 523 E. Franklin building could do the same by taking potential donors to any restaurant along Franklin Street, pre-load at the bar, and walk – not drive – to the former museum building for the pitch. That would be a crumb to throw to restaurant owners riled over the threat of food trucks coming to town.
Rich offers no supporting argument as to why the former museum spot should be exempt from regulations imposed on other town property. The town has not decided how it will use the building, and until it does, it seems best to wait until its function has been agreed upon before deciding that whatever happens there would be better with beer.
– Nancy Oates