Imagine waking up one day to a train coming through your yard. That's the specter that haunts property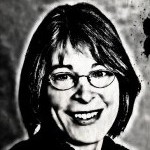 owners along the edge of Morgan Creek.
The light rail system has been in the works for years, long enough that some of us won't believe it until we see it. But the various options for its path took some residents by surprise when council members went over the alternate routes Monday night. Laurin Easthom and Sally Greene want to know why, and they put long-range transportation manager David Bonk on the hot seat.
In the latest iteration of the route and stations for the light rail commuter train that would connect UNC Hospitals to Durham and eventually Raleigh, the route changed from along Manning Drive en route to East 54 and Meadowmont. The grade of the hill on Manning to Fordham Boulevard is too steep for light rail, and the buried utility lines would be expensive to work around. So the new route parallels Mason Farm Road to Fordham Boulevard, after which it will continue along Fordham to Raleigh Road and out N.C. 54. But instead of running along the west side of Fordham, where there are no houses, the proposal takes the route across Fordham to cut through the yards of houses in the Morgan Creek neighborhood.
Other changes slid the Hamilton Road station closer to Glenwood Elementary and away from the condos of East 54. The light rail runs along the back edge of East 54 next to Finley Golf Course. When Laurin Easthom questioned the advisability of moving the station so close to the elementary school, Bonk implied that Glenwood might cede to progress. "Don't count on it being there in perpetuity," he said. Don't count on it going away, Easthom countered. "Land for schools is rare in Chapel Hill. I don't see Glenwood going away," she said.
Greene noted that the Manning Drive hill had been there all along, as had the underground utilities. Why hadn't that been factored in from the start, she asked. Bonk replied that in the early planning phase "we made seat-of-our-pants decisions. Now we're re-evaluating."
One irate property owner wanted to know, "How do citizens get informed that a railroad is going through their property?" The new route could potentially reduce their property values by hundreds of thousands of dollars, he said. At that it was Bonk's turn to be irate. Triangle Transit had held 19 workshops to give residents a chance to review plans and give input. It's up to residents to stay informed.
The matter returns to council June 13.
– Nancy Oates