In 2004, the Northside neighborhood won Neighborhood Conservation District status. But developers soon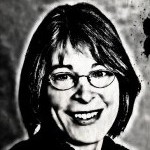 learned how to work around the rules. By calling a bedroom a "den" or a "game room," they could fool the town Inspections Department into allowing a six- to eight-bedroom house to be built in a neighborhood where town ordinance limits house size to five bedrooms. In short order, developers bought up properties, tore down the existing houses or applied for building permits to construct additions that doubled the size of the homes and turned them into lucrative student rentals.
Some of the owner-occupied property owners in Northside organized and asked the town for a moratorium on all new construction until a solution could be found to enforce the ordinance.
Last night, town staff presented a balanced view of the problem, complete with photos that argued in favor of a moratorium. Houses along the edge of campus have become sought-after housing because students can live there more affordably in apartment complexes that charge by the person, not the room. Students who rent a house and ignore the town ordinance of no more than four unrelated people per house can double or triple the number of tenants and divide the rent so it is much less expensive. At a panel discussion on campus over graduation weekend, a student talked openly about living in a house off-campus with seven roommates. Town research showed that some of the houses in Northside hold eight to 12 students per house.
Town staff recommended against a moratorium, promising to be more diligent about enforcing the existing ordinance but also admitted that the enforcement process is so slow as to be useless.
Town council agreed with residents and approved the commencement of a moratorium process. Development of all property that did not have an application for a building permit submitted by yesterday would be put on hold until further notice. The matter comes back for a public hearing on June 20, and the council could act by June 27.
Perhaps because some council members were still smarting from pushback over the relocation of the homeless shelter, Mayor Mark Kleinschmidt lifted his ban on applause and allowed the audience to clap and cheer for each council member who spoke out in favor of the moratorium.
– Nancy Oates