Sometimes what you don't say says it all. Council members – minus Mayor Mark Kleinschmidt, Matt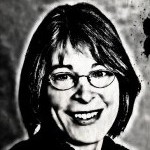 Czajkowski and Gene Pease, who were absent – got schooled in the art during a discussion of the Ephesus Church-Fordham Boulevard Small Area Plan at last night's Town Council meeting. Jim Babb, managing director of real estate for Bluerock Real Estate, a national real estate investment concern headquartered in New York that owns Colony Apartments as well as The Apartments at Meadowmont, spoke in support of the plan presented by Chapel Hill's economic development officer, Dwight Bassett. One of the implications in the plan was that the 180 units of Colony Apartment's relatively low-cost housing would be torn down or at least spruced up to the point that it would no longer be low cost.
Sally Greene was the first to cut to the chase, asking Babb what Bluerock's commitment was to affordable housing. Babb meandered a bit before pointing out that Colony Apartments are not "affordable housing." They're market rate housing, but run down to the point of being low rent. Greene, showing her lawyerly side, pressed. Would Colony Apartments be replaced with an equal number of units affordable to the working class?
"That's complicated," Babb replied, a negotiator's way of saying, "No way, no how."
Bluerock had acquired Colony Apartments with the idea of raising rates, Babb said. "My goal is to maximize return for my investors."
By now, Donna Bell and Penny Rich were on edge. Bell asked Babb to explain what he meant when he said the plan didn't go far enough.
Blah, blah, blah, is essentially what Babb replied. He didn't have those answers as he was not a developer nor was he a planner. He didn't know unit counts, whether the area should have office space or certain retailers. But he did know that we had to "rethink development to be bolder."
Rich recommended Babb get the nearby neighborhoods and town staff involved in his design plans as they develop. "Learn from Clay Grubb's experience with Glen Lennox," she advised.
– Nancy Oates