Three lawyers sat on the dais at last night's Town Council meeting, but the only person who showed any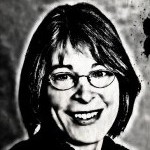 knowledge of negotiating skills came from a retired businessman. On several occasions, council member Matt Czajkowski knifed through the rhetoric to ask pointed questions. The answers came back in the form of telling silence or obfuscating word play from people unwilling to stand by their convictions.
Toward the end of a 5-hour council meeting, through which IFC was paying a lawyer who charges more than $300 an hour for her services, Czajkowski asked the IFC whether it would be willing to commit to moving out of the 100 West Rosemary St. building no more than a year after the new homeless shelter is built. The IFC would not agree to that provision, leaving its options open to run the new shelter and the current one simultaneously. Furthermore, the revised Resolution A increased the size of the new homeless shelter from about 16,000 square feet to nearly 21,000 square feet. Though planning director J.B. Culpepper said the new figure reflected the maximum size of what could be built on that plot and that the IFC didn't have to build to the maximum, nevertheless, the SUP that ultimately was approved by a 6-2 vote granted approval for the IFC to build a shelter 5,000 square feet larger than originally proposed. Czajkowski and Laurin Easthom held out for a better plan; Gene Pease was absent due to personal reasons.
The IFC had relentlessly positioned the new shelter as being a transitional housing facility. But when Czajkowski proposed approving the SUP without the 17-bed emergency shelter component, the IFC's lawyer threatened that the IFC would abandon the transitional housing part if the emergency beds weren't approved at the same time.
By approving the resolution as an emergency shelter, the town lost all leverage to pressure nearby towns or the county to help out with housing the homeless.
Czajkowski again showed leadership when Rabbi Jen Feldman spoke up in favor of keeping the emergency shelter component. He asked her whether she thought the faith community would be willing to each house 17 homeless men for 4 to 5 nights a year. She said her synagogue couldn't because it didn't have a shower. Czajkowski pointed out that she would have 2 to 4 years to resolve that problem, but she wouldn't commit to helping out.
Many people strode to the podium spouting moralistic snobbery about the need to help the downtrodden (including an embarrassing tirade by the NAACP's Michelle Laws), but in the end, the only people who will make room in their lives to help the homeless will be the beleaguered residents near the new proposed shelter site.
– Nancy Oates