In the 1950s, Pres. Dwight Eisenhower said the strength of the U.S. was in its ability to compromise. How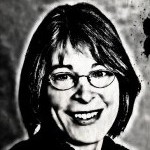 far we've strayed.
The public hearing on the IFC's application for a special use permit to build the Community House men's shelter on MLK Boulevard and Homestead Road continues tonight. The main sticking point of the contentious issue is the 17-bed emergency shelter component of what is otherwise a much-needed transitional housing facility to help homeless men get back on their feet and live independently in the community.
Council member Matt Czajkowski has proposed removing the 17 emergency beds from Community House. The current shelter on Rosemary and Columbia streets would handle the emergency shelter function for the time being until a better site is located, ideally with the county taking greater responsibility for emergency shelter. Czajkowski's proposal would require the 100 West Rosemary St. shelter to close within four years.
The IFC might not be thrilled with having to find a new site for an emergency shelter – let's face it, none of us wants to live next door to a homeless shelter. Residents living near the proposed Community House site might not be thrilled with welcoming homeless men, even screened and stabilized homeless men, into the neighborhood, as they have a handful of other shelters for the down and out along Homestead Road. But a compromise from both sides would enable a much-needed service to move forward. And council could turn its attention to any of the myriad other important issues it has to decide.
Nearly a decade after Eisenhower left office, his former vice president, Richard Nixon, was elected president. Nixon believed that America's strength lay in not compromising. Thus began a shift in values that has resulted in the highly polarized political climate we wallow in today, one that prevents us from moving forward.
– Nancy Oates