Any article that promises tips on how to trim a household budget gets my attention. Self-employed and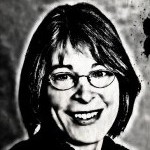 married to someone who retired early, I'm highly motivated to keep our expenses low. But invariably I come away from those financial advice columns disappointed – whatever they suggest, I've already done. At this point, there's very little to pare from our budget. OWASA board chair Gordon Merklein would understand.
During the debate at the April 25 Town Council meeting over whether to secure permanent access to 5 million gallons a day of Jordan Lake water, some council members argued that OWASA should implore the community to conserve water as supplies run low, rather than have OWASA tap another supply. Merklein pointed out that demand for water has been reduced so much after the drought in 2007 and 2008 that there is not much more we can do to conserve. "People forget how high we've raised the bar on conservation," he said.
And is it OWASA's responsibility to urge the community to conserve? As Ed Kerwin, OWASA's executive director, told council: "The community determines its water needs. OWASA's job is to meet that need." And OWASA is bound to do so in a manner cost-effective for its customers. The law of supply and demand dictates that as demand for water increases and/or supply decreases, the cost will rise. Why not hedge against unsustainably high water bills, as council member Matt Czajkowski said, by having permanent access to a back-up option of water, albeit of what council member and former OWASA board member Penny Rich referred to as inferior quality from Jordan Lake?
Granted, Merklein, who became UNC's executive director of real estate development after he was named to the OWASA board, certainly is cognizant of his employer's water needs. UNC is OWASA's biggest customer, even though the university has launched aggressive conservation measures in the past few years. But somebody on the OWASA board should be watching out for UNC's interests, and Merklein is as good as any.
The issue isn't over. Mayor Mark Kleinschmidt urged OWASA to keep talking and bring the matter back at a future meeting.
– Nancy Oates