An item near the end of the agenda for the April 25 Town Council meeting announced the beginning of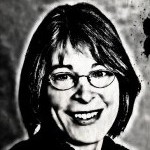 the selection process for appointing members to various town committees. But a vote earlier in the evening may have left some prospective committee members wondering, Why bother?
Midway through the meeting, the council reconsidered its previous vote approving amendments to the water, sewer and boundary agreement for 2011. The initial vote took place late at night at a long meeting earlier this year, and council member Laurin Easthom thought the issue had not been considered thoroughly. The amendments would enable OWASA to secure permanent access to its current allocation of 5 million gallons a day from Jordan Lake to be used in an emergency. OWASA's board recommended approving the amendments, but at the April 25 council meeting, council voted it down, 7-2, over concern about what constituted an emergency and under what non-emergency conditions OWASA could tap into Jordan Lake.
Once again, council voted against an advisory committee or board recommendation. We've watched that scenario play out with the planning board, the sustainability committee, the long-term visioning committee and others. The council appoints five of OWASA's nine board seats, giving council the power to stack the board to win a majority vote. If the board members don't vote the way council likes, council can replace them.
Fortunately, the council members voters have seated aren't all of one mind. We would like to think that any board member who wins approval from a diverse council was chosen because he or she had expertise respected by people of differing views. So why not trust their judgment?
The volunteers who serve on advisory board and committee meetings slog through tedious and sometimes contentious meetings to come up with recommendations because they genuinely care about the decisions our town leaders make. The volunteer advisers put thought and creativity and their expertise into coming up with advice to make our town function efficiently and cost-effectively into the future. So why not give their recommendations more weight?
The water issue in particular ignites passions on both sides. All the more reason to listen to the experts serving on advisory boards and committees. Maybe if they called themselves consultants and charged a hefty fee they'd garner more respect from council.
– Nancy Oates