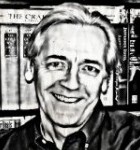 After Nancy wondered whether Town Council member Donna Bell, who has missed the past couple of meetings, might be lured back to the chamber by some free food provided by food trucks, a local blogger lashed out.
The blogger criticized Nancy for noting Bell's repeated absence and for wondering why some council members' absences are accounted for and others' are not. And the blogger castigated Nancy for pointing out that Mayor Mark Kleinschmidt has not been wearing his wedding ring for a while.
At Chapel Hill Watch we keep tabs on town business. That means we actually watch the council meetings and make note of decisions. In that way we have a part in keeping readers informed about actions that affect all of us. And we can let readers know what reasoning was used to reach a decision.
When a public official steps forward to make public decisions, that person is inviting the sort of public scrutiny that Chapel Hill Watch provides, even if some local bloggers deem that scrutiny an outrageous intrusion in some instances but, curiously, not in others.
If Bell's work or personal life affects her availability to attend meetings and make informed decisions on town matters, that becomes the voters' business. Mark Kleinschmidt's personal life is his own business, as long as it doesn't impair his service to the town. But wearing a wedding ring is a public statement, as is taking it off.
The council has a lot tied to Bell's presence on the board. The council members, after all, ignored a public vote so that they could appoint Bell to the board. That means the council, not the voters, are responsible for how Bell acquits herself on the board. If Bell can't attend to the responsibilities of the post, then it looks like a bad decision by the council. Do that board's members have a vested interest in not letting anyone know why Bell is repeatedly not in attendance?
Bell has been a valuable member of the board. She has asked many cogent and insightful questions during council debate. So not having her at some meetings does not do justice to the town's public business. Our commitment at Chapel Hill Watch is to hold council members and town staff accountable for their actions.
–Don Evans