When a politician divorces, or he or she moves out of the marital home, or he or she is seen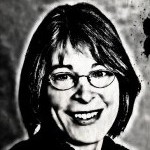 gallivanting about with someone not his or her spouse, that is newsworthy. Why should our mayor be treated differently?
Obviously, readers of Chapel Hill Watch know much more about Mayor Mark Kleinschmidt's domestic life than we do. My throwaway line about him no longer wearing his wedding ring struck a chord with readers and has aroused my prurient interest. But as long as Kleinschmidt shows up at council meetings, pays attention and otherwise attends to his duties, I'm not going to delve deeper into his domestic life or otherwise concern myself with it.
Wearing a wedding ring is optional – as is a woman's decision about whether to change her name, but that's a topic for another time. But wearing a wedding ring is a public statement, as is removing a wedding ring.
Until the local newspapers cut their staff by half, divorces were printed in the newspaper every week, along with other public record information. Because North Carolina doesn't recognize Kleinschmidt's marriage, he is saved from that ignominy. Unfortunately for him, his well-meaning friends have picked up a throwaway comment, put it in the spotlight and waved it around so that now everyone knows what Kleinschmidt perhaps had wanted to keep quiet.
My heart goes out to Kleinschmidt. With friends like that, he needs all the support he can get.
– Nancy Oates