When the hearing for fired town worker Clyde Clark opens tonight at 7 at the Chapel Hill Public Library, it's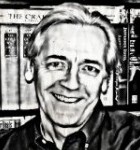 important that residents stand up for this man and support him against what is looking more and more like a grave injustice.
Clark and his former co-worker, Kerry Bigelow, were fired by the town in October in what increasingly looks like an effort to silence the two for speaking up about unsafe working conditions and racism in the Public Works Department.
It became obvious at the hearing for Bigelow last Thursday that the town blew this one big-time – not only blew it but has railroaded these men. Secret witnesses, vindictive and incompetent town functionaries, detectives hired to dig up dirt on town workers, fabricated complaints, contradictory testimony, whispers and innuendo. Not only blew it but is doing everything it can to make it go away.
This would be prime stuff for any town run by a venal corporation or some petty crime boss. But this is Chapel Hill – aren't we supposed to be better than that?
We like to think of ourselves as an enlightened community and a beacon to the rest of the state. But when town leaders pass over a qualified black man to give a position to a less-qualified white man, when the town proceeds to persecute that black man for pointing out that injustice, when the town spends more than $22,000 to hire a company to trump up charges against that black man, we have strayed a very long way from the ideals residents like to point to when describing their town.
Feels like we've been transported back in time to those awful 1950s and '60s, when folks risked their lives by standing up for the truth. We come across looking like another backwater town in the unenlightened hinterlands.
The hearing for Clark is to be in the meeting room of the library. Clark and Bigelow requested that their hearings be open to the public. That should be a sign to anyone that these men have little to hide and in fact want the community to know just what's going on.
If Joe Straley, Charlotte Adams and Hank Anderson were alive today, they would be at this meeting. They would stand beside Clark and Bigelow in reminding the town of the principles we all cherish. Clark and Bigelow come across as honorable men. Wish I could say that about town staff.
–Don Evans