If I weren't convinced that the firing of Kerry Bigelow and Clyde Clark was motivated by the town's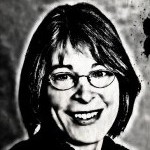 desire to squelch unions, Id think the lesson learned from last night's Personnel Appeals Committee hearing was this: If you work for Lance Norris, you'd better hope he doesn't feel dissed by you; otherwise, you're toast.
Several interesting points came to light during Clyde Clark's appeal:
 Lance Norris made his decision to fire Bigelow and Clark – moments before the start of a meeting the two had organized to gauge interest in a union – without having read CAI's report that the town paid handsomely for. Norris said he didn't have access to the report until later because of "attorney-client privilege." (CAI gave the report to town attorney Ralph Karpinos.) Yet Norris claimed to have had a number of conversations with the CAI investigator and believed he had enough information to fire Bigelow and Clark.
 Though Norris said he'd presided over at least 15 grievances, he'd never fired anyone until Bigelow and Clark. He said the complaint from the customer constituted a "serious incident," and he felt pressured to act right away, even though he felt no similar urgency to look into the complaint originally. No one followed up on the complaint for nearly 2 months, looking into it only after Bigelow's and Clark's union-organizing activities became more focused.
 The CAI investigator regularly teaches classes to companies on remaining union-free.
 The incident when a sanitation worker driving a pickup truck near the Bigelow/Clark crew came to check out a commotion was drawn by the customer's raised voice, not the crew members'. Clark disputes that the pickup truck driver was drawn by any noise, as the driver wears two hearing aids and still is hard of hearing.
 Norris claims he fired Bigelow and Clark because of "discourteous treatment of the public." Yet that is not behavior that warrants termination, according to town policy, and the town did not follow its set procedure if supervisors believed the men were guilty of unsatisfactory job performance.
 Norris claimed he fired the men because customers felt threatened; yet the two neighbors who spoke anonymously on the phone and wouldn't answer any follow-up questions, said their complaint was that the trash wasn't being picked up adequately, not that they felt threatened.
Nothing is ever as good or as bad as it seems, and that applies to people, too. Clark tended to take full advantage of his sick days; Bigelow seemed to be disgruntled about being passed over for a promotion. Rather than fester as dissatisfied workers, though, they apparently took a proactive stance to work toward getting a union. From the information that came to light last night, it looks like their efforts cost them their jobs.
– Nancy Oates