While grocery shopping on Sunday, I struck up a conversation with the cashier, as people who work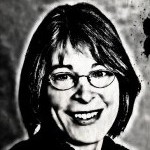 from home are wont to do whenever they have direct contact with another human being in the outside world. She and I chatted about Valentine's Day, and she said she hoped her husband would surprise her with a wedding ring. They'd fallen on hard times a while back and had to pawn her ring. On the deadline day to reclaim their property, they were still $10 short, and she'd been without a ring ever since.
A few hours earlier, I'd flipped through Sunday's News & Observer that gave prominent coverage to hundreds of people running from the N.C. State campus to the Krispy Kreme donut shop, stuffing themselves with a dozen donuts, then attempting to run back. Many upchucked while attempting to gorge themselves or along the way back to campus. The story layout included two photos of people gagging, their $10 worth of donuts about to end up on the pavement.
Reporter Anne Blythe's story explained that the tradition began as some college boys' dare to see who could do some damaging form of excess and survive. So why do adults, who should have matured beyond that stupid-teenager phase, join the "fun" and let their school-age children do it, too? What message are they sending to their kids? Is it any wonder that binge-drinking is so prevalent on college campuses these days? And why does the N&O glorify this grossness year after year?
I ended my day watching the Super Bowl ads, many of which touted a lifestyle that few of us will ever achieve. During the game, the camera panned the luxury boxes, homing in on celebrities and politicians sitting in seats that fetched hundreds of thousands of dollars each, more than the amount of the mortgages paid by many of us watching it on TV.
I wondered what the grocery store cashier thought about such vulgar hedonism. Probably she didn't notice. Probably she was still working, and whether or not she got her wedding ring, she'd have a happy Valentine's Day, knowing she at least had a job.
– Nancy Oates