The folks with J&D Tree Pros out of Apex have begun cranking up their chain saws and taking down the trees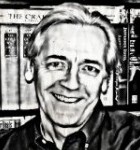 and shrubs at Municipal Lot 5. Half the property has been cordoned off with yellow tape, sort of like a crime scene, to set it off from the other half, where parking is still allowed while the canopy comes down.
By Jan. 5 the other half of the lot will probably be taped off as the official groundbreaking – or in this case, asphalt-breaking – for the 140 West Franklin project takes place.
The folks at WUNC-FM have begun re-running an ad for Ram Development – the one that refers to 140 West Franklin "rising in downtown Chapel Hill." And ads are running in The News & Observer suggesting that time is running out on getting a bargain condo before the prices, like the structure, rise.
The town has begun promoting a patchwork of parking alternatives to replace the 103 spaces that will be lost while work on the project progresses.
Residents who live on the fringes of the downtown project can brace themselves for the occasional dynamite blast as the construction company excavates the site.
Yes, the eight-story, $40-million-to-$75-million (the cost depends on which news source you use) condo-retail-parking project to be built by John Moriarty and Associates construction company of Winchester, Mass., seems to have progressed beyond rumor in a tangible way – not just as a pitch from the Ram salespeople or the wishful thinking of the Town Council members who brought this upon us.
In the next few weeks we'll hear lots of talk about hopes for downtown vitality and breaking down the wall between East Franklin Street and West Franklin Street, something that seems to have existed in the mind of Mayor Mark Kleinschmidt. I never saw any wall during the many times I conveniently parked there.
Maybe we'll also hear from RAM about exactly how many condos it has sold – references to half the 140 condos being sold keep cropping up every time a story is written about the project, but that figure was being used even several years ago and connoted wishful thinking more than actual sales. The official website reports only 40 condos sold. You'd think an organization as polished as Ram would spend a few bucks on a press officer to keep the website updated if more have sold, maybe even issue a news release that has up-to-the-minute information.
There still is no word on any retail occupants, which would be a true sign that the project has a chance of success.
I hope the town doesn't end up with a building full of condos that no one wants– to buy, such as happened in downtown Raleigh to a couple of high-rise projects. Then our mayor will truly have a wall between the two Franklin streets.
–Don Evans