Back when I was young, the man I was engaged to marry lived in a fabulous three-bedroom duplex on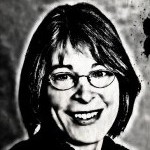 the top two floors of a high-rise on Roosevelt Island, a sliver of land in the East River, parallel to Manhattan's Upper East Side. The panoramic view from his windows showed only the beautiful parts of New York. At the time, I worked in a government job that put me smack against the city's ugly underbelly. Every time I took the tram across the river to Roosevelt Island, I felt as if I were starting a vacation from my life.
But if we got married, I couldn't in good conscience live there. It was an illegal sublet. Instead, once we got married, he moved into my little one-bedroom, unair-conditioned apartment in a working-class section of Manhattan. Looking back, I don't think he ever stopped resenting me for refusing to move into his place, and I don't think I appreciated how hard it was for him to give up that illicit gem.
All this to say that sometimes the simple ethical choices are the hardest to follow. As I read over the Code of Ethics the Town Council adopted at its Nov. 22 meeting, I think the simple expectations may be the hardest for council members, such as:
• Behaving consistently and with respect toward everyone with whom they interact.
• Treating other Council members and the public with respect and honoring the opinions of others even when the Council members disagree with those opinions.
• Not reaching conclusions on issues until all sides have been heard.
• Council members should faithfully attend and prepare for meetings.
• To the extent appropriate, they should be willing to put the Council's interests ahead of their own.
• They should prohibit unjustified delays in fulfilling public records requests.
Granted, that last point is one that council should hold town accountable for. Even council members have difficulty getting staff to produce requested information.
In the months that come, we'll be paying attention to the eye-rolling, the belittling comments and the dismissive tone of voice council members use with one another during discussions. We'll be noting when council members appear to have made up their minds about a topic before the public has a chance to comment. We'll keep track of who shows up to meetings and who doesn't, and who ducks out early.
In approving the Code of Ethics, council members may have made their jobs that much harder.
– Nancy Oates