The Chapel Hill parking superintendent says that leases for residents will be reviewed more thoroughly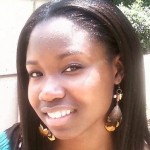 starting June 30, 2011, due to a violation of the town's code of ordinances.
Brenda Jones verifies parking permits for Chapel Hill residents, which are issued July 1 and expire June 30. This verification process includes the review of leases.
"We [Chapel Hill Parking Services] are here to enhance the quality of life of the residents," she said.
Though residential parking permits are issued freely, Jones said that honesty is needed for Chapel Hill parking services to continue to work in the best interest of its residents.
"It's free," she said, "it's been free for years. We want people that are honest and that sincerely need them and are not trying to take advantage of the system."
The maximum number of parking permits allowed per household is five. However, the parking services issues parking permits based on how many off-street parking spaces are available and the number of vehicles per house.
Jones said that the process for issuing parking permits includes reviewing leases and approving driver's licenses and vehicle registration information. Then the parking permit is issued to the corresponding vehicle's license plate number and put into the Chapel Hill Parking Services' system.
"In the process of reviewing," she said, "more [parking permits] would be issued based on the number of vehicles that reside at a house." Thus, with help from a traffic engineer, the Chapel Hill Parking Services checks to make sure that trafficking problems and safety hazards of the town will not violate the town's Code of Ordinances.
Despite this fact, residents at 407 W. Patterson Place are violating the ordinance by having more than four unrelated people living together in a 3-bedroom house. Not one, or two, but seven students are living in this home.
Though this may be a way of accommodating the needs of a group of college students, rules are rules, and if they're broken once they'll be broken again. That is if it isn't regulated.
Jones said that she normally doesn't thoroughly review names listed on a lease. She said, "There hasn't ever been an issue to review the leases more thoroughly." But, it was a little too late when she noticed that additional names had been added further down into the lease at the West Patterson Place house. This calls for action, according to Jones.
On behalf of Chapel Hill Parking Services, she said, "we'll be reviewing our process for issuing [permits]. We'll audit all of our locations to see if they are eligible for parking."
What's all the fuss about?
The number of permits issued to tenants at 407 W. Patterson Place meant that cars were being parked on both sides of the street. At times this made the street appear too narrow for a fire truck or ambulance to drive down the street in case of an emergency.
Jones said that all Chapel Hill residents who request parking permits will be reviewed closely next year. Thus, some parking permits may be revoked or denied. And some residents should definitely be aware of the new verification process at hand.
"Our purpose is to allow for the supplement of parking," Jones said, "if there is a need."
– Ebony Shamberger