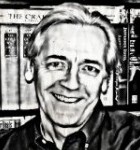 I wanted to learn more about tonight's Town Council business meeting and the Consent Agenda item concerning Percent for Art allocations (still not sure why my tax dollars have to go to fund town art projects, but then there's a lot of Town Council actions that don't make the least bit of sense). So I went to the webpage for the Chapel Hill Public Arts Commission, the committee that makes recommendations to the council about how to spend the money.
I was struck by how out-of-date the page was. You'd think that the page would have been updated since the end of June, especially seeing as how the town's website just received the Savvy Award, a national citation bestowed by the City-County Communications and Marketing Association. But apparently not. Here we are in late September and the Public Arts Commission still lists as panel members five folks whose terms ended June 30. There also are seven unfilled spots on the panel. That's from an allegedly 16-member panel (which from the website looks to have 19 members – even when you don't count council member Sally Greene and arts czar Jeffrey York, there seems to be 17 seats on the panel).
But besides the illogic of the commission's page, the town received that Savvy Award for better serving the community "with excellent communication and improved transparency." The award judges were interested in the "use of color, logos, watermarks and other design elements."
Now, displaying inaccurate pages doesn't strike me as transparent — the info is just plain wrong. The town touts its team of "Web stewards who continuously work to maintain and improve the website," but those folks seem to have been MIA for the last three months.
Then again, maybe the fault lies with the award judges, who are described in a town news release as part of "the leading national organization and professional group for government communicators." Maybe they were more interested in colors, logos, watermarks and other design elements than in how informative and up-to-date a website is. Maybe the award was given in recognition of the website's flash rather than its substance. Maybe Chapel Hill was the only town represented in its category.
Improvement to the website is listed as a top priority for the council. That august body could start by simply updating its pages. Might even help to re-allocate some of that Percent for Art money to make sure the site is accurate. Definitely would be a better use of those funds.
–Don Evans