One of the more poignant moments at a Town Council business meeting came a week ago Wednesday at the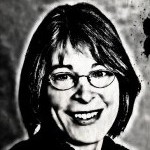 council's season premiere, as it were. When it came time for council members to make announcements, Mayor Mark Kleinschmidt talked about N.C. Pride Day, saying that he would be riding in the parade and had been asked to speak. At the close of his announcement, he mumbled something about LGBT – that's Lesbian, Gay, Bisexual and Transgender, for those who don't leave their own world much. But that was the only clue as to what N.C. was to be proud of that day.
In New York, people celebrate Gay Pride Day. In North Carolina, marketing folks have erased the "gay" part from its name. Though our liberal enclave is fine with N.C. Pride celebrants spending their tourist dollars at Chapel Hill hotels and restaurants, the parade and rally are in Durham.
What plucked at my heart was the mayor's demeanor during his announcement. Our normally glib mayor seemed a little unsure of himself and definitely self-conscious. Here he was, mayor of a town that has a reputation as a refuge for liberals, a town that made national news by electing an openly gay mayor, a town with some voters who feel self-righteous in earning their "liberal" badge by voting for someone solely because he is gay, and yet he seemed reluctant to mention his role in a gay celebration. I got the sense he would feel less hesitancy if he were a warlock announcing Pagan Pride Day, which was last weekend.
In no other context are people judged by whom they become romantically involved with – except, perhaps, for a woman in an abusive relationship, and people think, "She must have done something to set him off," or "Why doesn't she leave him?" In no other situation does other people's opinion of the person who sets your heart afire interfere with your advancing up the career ladder, serving in the military, being elected to public office or raising a child.
To understand Kleinschmidt's hesitancy, walk in tomorrow's N.C. Pride Parade, and do it without carrying a sign, "I'm not gay; I just want to see what life is like for you people." Just walk, and pay attention to how you feel when people might think that you are one of "them."
I still disagree with many of Kleinschmidt's decisions as mayor. But I am beginning to get an inkling of what he's made of to get where he is today.
– Nancy Oates