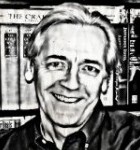 Another season of Town Council meetings begins tonight at 7, and it already looks like déjà vu all over again. Over the summer some council members seem to have gotten in touch with their inner sneak. Like students returning from summer break, they are trying to see how much they can get past the teacher by presenting a Consent Agenda chock-full of debatable items.
The most egregious item is number 4, which approves the use of Build America Bonds and appoints a financial adviser for the next town bond issue. The Richmond-based Davenport & Company LLC has apparently convinced the town that using taxable BABs could save the town as much as $800,000 in interest expense over the 20-year life of the bonds.
Hold on there — BABs carry some risk. They are part of the American Recovery and Reinvestment Act, and they offer state and local issuers a 35 percent subsidy on interest costs when bonds are sold on a taxable basis. The financing of the bonds is cheaper than borrowing in the traditional tax-exempt market, but here's where the risks come in — if the U.S. Treasury decided to reduce the BAB subsidies by any amount issuers owe the government, which it can do at any time, municipalities would be forced to come up with the cash to repay debt service.
The threat of that happening is so real that the State of Florida has suspended BAB sales until the government guarantees the subsidy. The BABs are supposed to save governments money, not add to budget shortfalls.
After the folks at Davenport & Company told the town about the $800,000 in interest expense that could be saved – assuming that the subsidy were not recalled – the company must have mentioned that the recall is a possibility. According to a memorandum, the town staff believes "the potential risks" in issuing BABs "are manageable and do not outweigh the potential savings." Oh, and did I mention that Davenport also nabbed the appointment as the financial adviser for the transaction? Hmmm.
Seems to me all of that is worthy of discussion. The company that's recommending the town do this has a financial stake in the matter. Stashing such an item in the Consent Agenda without allowing for that discussion is as deceptive as the council trying to pass insurance for its members without public debate.
This council seems bound and determined to pile risk upon risk with this bond issue. To make matters worse, some council members also want to sneak elements of that risk past the public. That is the same deceptive tactics that they got caught with last time. What ever happened to honesty and public debate among town caretakers when dealing with public trust?
–Don Evans