You don't have to make money to run a business – just ask AIG and some of the banks and investment houses that our tax dollars have bailed out in the past couple of years.
One local business I don't begrudge supporting with my tax dollars is the town's recycling center on Eubanks Road across from the landfill. The "business" part of it comes in the form of the recycling shed where people bring still-usable stuff that has enough life in it to go another round in someone else's home. Everything in the shed is free for the taking. That it serves as a toy exchange is one of the town's best-kept secrets that should be made more public.
We have a "thrift-shop closet" in our home, started when the kids were little and outgrowing their clothes and toys every other week. They rarely had time to sully their outfits with leaky juice boxes before they'd moved on to the next size. And with a few gift-receiving occasions every year, there was always a fresh stash of toys. So, when a toy or piece of clothing no longer fit, we would relegate it to the thrift-shop closet and periodically take everything in the closet over to the PTA Thrift Shop.
But because of the threat of toxic toys from China, the Thrift Shop made a blanket rule last year that it no longer accepts any toys. Fortunately, the recycling shed operates on a buyer-beware policy and accepts anything that donors think someone might want.
Last week, I took a load of stuff to the recycling center. First, I dropped off the games, stuffed animals, girly tchotchkes and dress-up clothes at the recycling shed. By the time I'd distributed the cardboard boxes and electronics and dead batteries to their respective receptacles and gone back to my car, everything I'd put in the recycling shed had found a new home.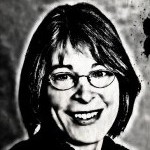 If you cried during Toy Story 3, the recycling shed is your antidote. Take all those toys you have bagged in the attic and garage and give them a new life, starting at the recycling shed.
– Nancy Oates