Give Jim Ward credit for asking the best question of the night.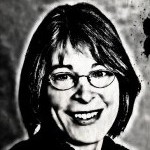 Davenport & Co. representatives made a surprise appearance at last night's Town Council meeting to educate council members and the rest of us on the pros and cons of traditional tax-exempt municipal bonds compared to the Build America Bonds, a federal program that came out of the American Recovery and Relief Act that subsidizes 35 percent of the debt service the bond issuer has to pay the bond investor. As the discussion wore on, with each question posed by council members delving into yet another subtlety, Ward cut to the chase:
If you were investing your mother's money, your inheritance, in municipal bonds, would you invest in BABs?
As the Davenport presenter hemmed and hawed a flurry of on-the-one-hands and on-the-other-hands, Ward jumped in, "So, that's a no."
Not exactly, said the Davenport rep before launching into an "it depends" series.
Ward pressed him again for an answer, and the Davenport rep fell back on the "I can't really give a recommendation, it depends on what you want" response used by waiters when asked to recommend a fish.
At that point, sensing that the council was leaning toward the tax-exempt option that would give the town $2 million in cash upfront, above and beyond the $20.4 million authorized in the sale, town manager Roger Stancil interrupted.
But we have a recommendation, Stancil blurted out, including town business management director Ken Pennoyer on his side, and that is for the BABs option.
The town council had the option of voting to include BABs with the tax-exempt bonds, the option Stancil wanted because it could potentially save about $40,000 a year in debt service expense over 20 years. But it carried the risk that should an anti-Obama faction take control of Congress, something that some analysts believe could happen in the next election, the federal subsidy could be repealed. Then BABs would have to be reissued at perhaps a higher interest rate, and end up costing the town more than the tax-exempt option. The tax-exempt option would give the town an additional $2 million upfront, but could cost as much as $2 million more in additional debt service, Pennoyer said, though he didn't explain how the extra $1.2 million materialized that had not been mentioned until it seemed the council was favoring the $2 million upfront bonus.
A third option emerged during the discussion: Go with the tax-exempt bonds and apply the $2 million toward the $20.4 million limit and sell only $18.4 million. Stancil pointed out that if any of the projects go over budget, the town might not have enough money to foot the overrun.
In the end, council members voted unanimously for BABs.
The most important question that nobody asked? Does Davenport profit more from the BABs or the tax-exempt option?
– Nancy Oates