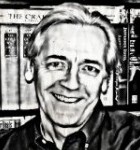 After almost a year of tracking the Chapel Hill Town Council and how it works, I've concluded that the folks on the board are not especially smart.
Many times during the year the board members had to decide on an issue, and rather than base that decision on the facts, members chose to vote by how they felt or how they believed the outside world would judge the town. Common sense and the facts of a matter – what I would call being smart about things – didn't seem to affect the decision as much as personal outlook or inner perceptions.
This is not leadership, and it sure isn't healthy for the town's future.
The deer question comes to mind. Sally Greene cast her vote against a much-needed deer cull because she was more worried about how the town would be perceived by non-residents than she was about the obvious environmental impact of the deer and rising tick disease threats. She worried more about the town's image than the health of the residents and the environment.
The decision to go ahead with the massive borrowing to expand the library is another example of faulty decision-making. Despite the economic slump, a majority of the council voted to borrow the town up to its debt limit just so some folks on the various library committees wouldn't be mad at them. We have a perfectly fine library. It would be nice to expand it at some point, but I would hope the council would have enough sense to wait until the luxury of an expanded library matches the town's ability to provide funds without raising taxes to support that facility.
These are not the actions of particularly smart people – they are the actions of people more concerned about what people think of them than of what is best for the town.
Greene said at one meeting that she and her colleagues were elected to make decisions. I would suggest that the council members were elected not just to make decisions, but to make rational decisions based on facts, not on just how a member feels.
Which raises the question: Do the voters elect these folks based on each council member's record of feelings rather than sound decision making? I'd bet that most voters haven't a clue about what goes on at the meetings, and if the voters did know, there'd be a whole lot different make-up of the board.
I know it would come as a pleasant surprise to a lot of Chapel Hillians if the council started making decisions based on the facts, not on their feelings.
–Don Evans