"Technologically impaired" ought to be an official category of disability. With all the world wired for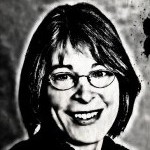 instant access, those of us who are completely flummoxed when we click an icon or a hyperlink and nothing happens are at a true disadvantage.
Last night I wanted to listen to what other people thought about the county's proposal to raise the sales tax a quarter of a cent per dollar. Behind in my work, I didn't want to take an hour to drive to Hillsborough and back and sit through the parts of the county Board of Commissioners meeting I wasn't keenly interested in. I planned to keep the live streaming of the meeting on my computer while I worked and tune in only to the good parts.
So I went to the county website, clicked on the video linked, downloaded the special software required for live streaming and rebooted. I went back to the website, clicked on the meeting link and on the "view event" link, and was met only with silence and a black screen.
I clicked on and read through a few of the documents under the "help" section, but nothing worked. I tried starting from scratch again, rebooting, reloading and rebooting, with no success.
My husband stifled a sigh and tried accessing the meeting on his computer. He got a blue screen with an icon on it, but no audio.
We checked the public access channels on TV to see whether the meeting was being broadcast live. It was not, at least not on the cable channels we get.
I'm not ruling out operator error, that there was some setting I needed to change to be able to watch the meeting on my computer. But the county offered no clues on its website or in its troubleshooting documents.
Not everyone interested in what our county commissioners are up to has the time or child-care arrangements to attend county Board of Commissioners meetings in person. And residents shouldn't need a technology geek to access what goes on at meetings.
Score one for the commissioners, working harder to keep voters in the dark.
– Nancy Oates