About a dozen years ago, while playing in our front yard, my kids and I watched some contractors pour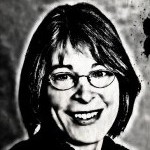 wet cement around a manhole in the middle of the intersection at our corner. After they'd smoothed the cement, the workers barricaded the spot with sawhorses and left. Though they probably worked for the DOT, they did not re-hang the street-name sign that had fallen off its pole and was propped against a low stone wall at the corner.
I went inside to put some water on to boil to start dinner. As I waited at the sink for the pot to fill, I glanced outside and saw my son inside the barricade, digging in the wet cement with the fallen street sign. I flew outside and hauled him back to the house, then climbed inside the barricade in the middle of the intersection and tried to smooth over the cement with the street sign, the only tool I had to work with.
Talk about mortification.
I'm kind of feeling that way now. Don leaves me in charge of the blog for a few weeks; somebody does something unexpected, and I'm left to clean up the mess as best I can.
But the only tool I can fall back on is my seemingly bottomless supply of good advice (just ask Don and the kids). For what it's worth, here's what I've got for blog readers:
1. Don't automatically ascribe the worst motives to others. If something can be interpreted two ways, give the commenter the benefit of the doubt.
2. Disagree without destroying.
3. Learn what all fish know: hooks only hurt if you take the bait.
The next Town Council meeting is almost two months away, leaving us little to write about during the recess. And the heat does make everyone testy. Stay cool; we'll have plenty to argue about come September.
– Nancy Oates