The discussion at the Town Council business meeting last Monday night about the proposed homeless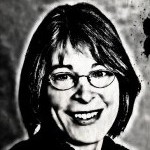 shelter revealed a plot twist worthy of a John Grisham novel. After many months of public comments from those who live closest to the proposed site airing their fears about the undesirable element that a shelter would draw, a couple of neighbors urged the council to allow the shelter to accept registered sex offenders. The shelter is built with public money, they said. Shelters in some towns find that about 20 percent of their guests have a history of sex offenses.
"Don't discriminate," one speaker implored and was rewarded by a round of applause from the audience.
But the rationale for the change of heart soon became clear. These citizens may have been motivated less by agape than by federal regulations that prevent sex offenders from being within 1,000 feet of a school or day-care center. Allowing sex offenders at the new shelter would prohibit one being built at the site on Homestead Road.
Mike Collins, chair of the Planning Board, started the shelter discussion by asking council for more guidance on what council expected from the work of the shelter subcommittee (consisting of Collins, Del Snow and John Ager) that, as per a council directive at the Jan. 11 meeting, was to work on changes to the LUMO text defining what a shelter is. Some speakers asked that council charge the subcommittee with establishing standards, not guidelines, and that the vote on the special use permits for the new shelter be held after the subcommittee does its work. Others urged the council to make the IFC follow the standards the planning board comes up with regarding a shelter.
Let the planning board do its job, the speaker exhorted, or council would be wasting board members' time.
The council will respond at its next business meeting, Mayor Mark Kleinschmidt said, before council adjourns for the summer.
– Nancy Oates